#110: Nestor Gomez - Breaking The Silence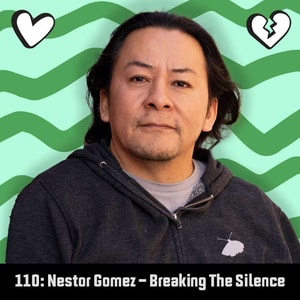 This is Love Hurts. Nestor Gomez is a storyteller living in Chicago. When he was young, Nestor had an experience that made him go quiet and develop a stutter. He shares about how he was able to get his voice back and learn to love himself in the process. Nestor is the host of a storytelling show and podcast about immigration called 80 Minutes Around The World.
This episode talks about sexual abuse and mentions suicidal ideation. If those are hard topics for you, take care when listening to this episode or maybe skip it altogether. If you or someone you know is with sexual assault, you can visit RAINN or call 1-800-656-HOPE. You can reach the national suicide hotline in the US by call or texting 988. 
Our theme song is EmoTown by Mikki Hommel. Follow Love Hurts on Instagram, Facebook, and Twitter, and rate and review it on Apple Podcasts!
Support Love Hurts by contributing to their tip jar: https://tips.pinecast.com/jar/love-hurts
Find out more at http://lovehurtspodcast.com