#100: Anita Flores - No Regrets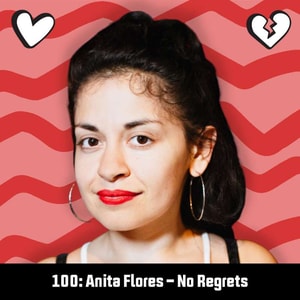 This is Love Hurts. Anita Flores is a producer and comedian living in Brooklyn. Anita takes us back to the beginning of her online dating days, and how even though she had a lot of mediocre experiences with it, she's glad she stuck with it. Anita is the host of the podcast I'm Listening: A Frasier Podcast.
This is also the 100th episode of Love Hurts I've done, and while I'm not stopping forever, I'm going to take a break from putting out episodes on a regular interval. I still have a few follow-up episodes with guests that will come out in the next few weeks, and they'll be more in store soon, but just think of this as an extended summer break as the world slowly returns to some version of normal. But thank you all for listening and I'll be back to share more stories of tough love soon.
Our theme song is EmoTown by Mikki Hommel. Follow Love Hurts on Instagram, Facebook, and Twitter, and rate and review on Apple Podcasts!
Support Love Hurts by contributing to their tip jar: https://tips.pinecast.com/jar/love-hurts
Find out more at http://lovehurtspodcast.com