#94: Zack Stovall - Pop Secret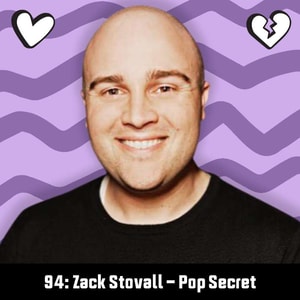 This is Love Hurts. Zack Stovall is a comedian and storyteller living in New York City. After five years of dating his girlfriend, Zack felt like it was finally time to pop the question. However, the plan he put in place quickly fell apart, and he was left scrambling to figure out how to make sure this moment was still memorable when it felt like nothing was going right. 
Zack is a producer for Story Collider, a storytelling show and podcast that features true, personal stories about science.
Our theme song is EmoTown by Mikki Hommel. Follow Love Hurts on Instagram, Facebook, and Twitter, and rate and review on Apple Podcasts!
Support Love Hurts by contributing to their tip jar: https://tips.pinecast.com/jar/love-hurts
Find out more at http://lovehurtspodcast.com