#99: Amber Rollo - Pathfinder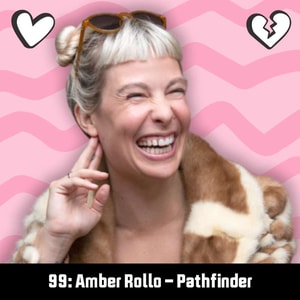 This is Love Hurts. Amber Rollo is a comedian living in Los Angeles. In the beginning of March 2020, Amber decided to call off her two-year engagement. Instead of having a clean break, her and her ex suddenly had to shelter-in-place for the pandemic, and she was stuck spending much more time around someone she wasn't planning on being with anymore. 
Amber is doing a live recording of her comedy album April 9th and 10th. More details here. Amber's podcast she made with her ex Gabe is called The Next Binge Thing. 
Our theme song is EmoTown by Mikki Hommel. Follow Love Hurts on Instagram, Facebook, and Twitter, and rate and review on Apple Podcasts!
Support Love Hurts by contributing to their tip jar: https://tips.pinecast.com/jar/love-hurts
Find out more at http://lovehurtspodcast.com