#103: Aimée Lutkin - The Dating Road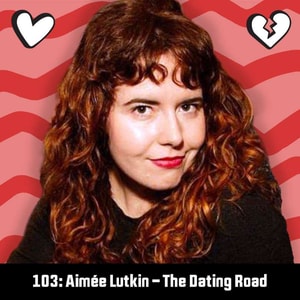 This is Love Hurts. I'm Bryan Berlin. Aimée Lutkin is a writer and performer living in New York City. A few years ago, Aimée realized she had spent the last six years being single. She skeptically decided she would commit to dating again, including trying to make herself over, and we chat about that experience and the problems involved in society's expectations of dating and self-love.  
Aimée wrote a book about this time in her life called The Lonely Hunter. 
Our theme song is EmoTown by Mikki Hommel. Follow Love Hurts on Instagram, Facebook, and Twitter, and rate and review it on Apple Podcasts!
Support Love Hurts by contributing to their tip jar: https://tips.pinecast.com/jar/love-hurts
Find out more at http://lovehurtspodcast.com