#118: Torrey Shine - Grief Piles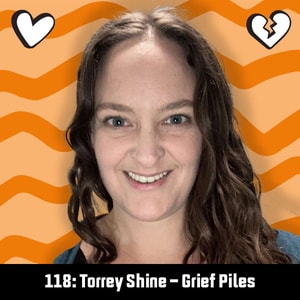 This is Love Hurts. Torrey Shine is a writer and performing artist living in New York City. Torrey shares about meeting someone who quickly became her best friend, but both were hesitant to start a relationship. They grew to be the most important person in each other's lives, but when he died suddenly, Torrey had to grieve the loss of someone she loved while also sorting through all of his belongings. 
Our theme song is EmoTown by Mikki Hommel. Follow Love Hurts on Instagram, Facebook, and Twitter, and rate and review it on Apple Podcasts!