#116: Michele Carlo - Late Bloomer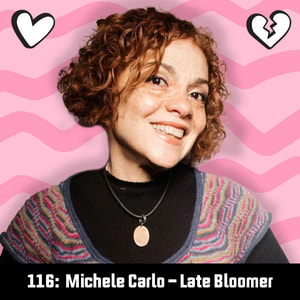 This is Love Hurts. Michele Carlo is a writer and storyteller living in Brooklyn. Michele has always been a bit of a late bloomer, whether that involved getting into her dream college, or pursuing performing, or finding love again after a 14-year marriage ended. She takes us through that journey and shares how it relied on the belief she had in herself.
Our theme song is EmoTown by Mikki Hommel. Follow Love Hurts on Instagram, Facebook, and Twitter, and rate and review it on Apple Podcasts!
Support Love Hurts by contributing to their tip jar: https://tips.pinecast.com/jar/love-hurts
Find out more at http://lovehurtspodcast.com