#114: Cinelle Barnes - Objects of My Affection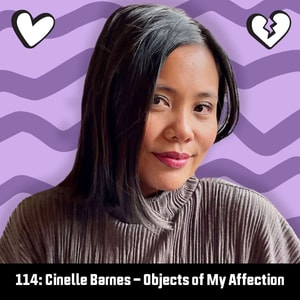 This is Love Hurts. Cinelle Barnes is a writer living in Charleston. Cinelle came to the United States as a teenager after having to leave a rocky life with her parents in the Philippines behind. She looks back on that life and shares the ways her parents have come in and out of her life since then, and the objects they have left behind.
Cinelle has written a number of books you should check out. Monsoon Mansion goes into more detail about the life she was living with her mom in the Philippines. 
Our theme song is EmoTown by Mikki Hommel. Follow Love Hurts on Instagram, Facebook, and Twitter, and rate and review it on Apple Podcasts!
Support Love Hurts by contributing to their tip jar: https://tips.pinecast.com/jar/love-hurts
Find out more at http://lovehurtspodcast.com